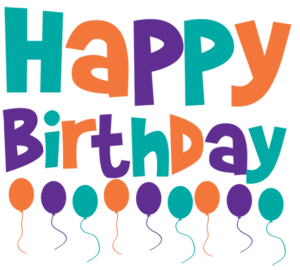 Tangle List is officially one year old! Yes, Tangle List has hit that important milestone already. I can't believe it, either. I want to give a very big "THANK YOU!" to all of my readers for their support. Thank you for subscribing, commenting, and reading. Thank you to everyone who has contacted me over the past year to point out broken links or suggest new ones–your contributions to Tangle List have helped keep this place functional. Most of all, thank you all for your kindness over the past few months while I continue to adjust to my new circumstances. It's all very appreciated.
———
Added the following links to List of Official Zentangle Patterns with Step-Outs & Youtube Tutorials:
New Tangle – Well Well Who
Added the following tangle step-outs and Youtube tutorials:
Added the following links to List of Zentangle Art Challenges & Creative Prompts:
Festina Lente 2019 – A list of 49 tangle art creative prompts for every day between March 3rd – April 20th. Follow along under the hashtag #FestinaLente2019 and the Festina Lente 2019 Facebook Group.
Added the following tangle pattern to the Random Tangle Generator:
———
Miscellaneous Links — Here are a few good links I've found recently that I've thoroughly enjoyed and wanted to share with Tangle List readers.
Zentangle Primer Vol. 1 is now available in Kindle format and paperback on Amazon. Out of all the Zentangle books I've read, the Zentangle Primer is the most comprehensive and up-to-date. Strongly recommended.
"Decorative Patterns of the Ancient World" — An incredible free eBook illustrating ancient patterns. If you're looking for pattern inspiration, check it out.
New Wave Tangling — An excellent guide to about bringing life to old or unwanted tiles. Save all of your tiles, folks! Even if you don't like it now, you might like it later.
Sand Swirl Variation — A unique variation on the popular tangle pattern Sand Swirl.